ModDrop
100,000 + mods, just one click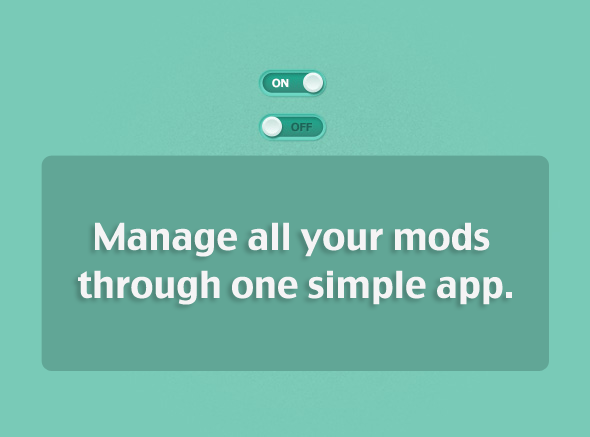 Go ahead and play, we've got this Engineered for power. Designed for simplicity. Built by gamers for gamers.
Just One click

Drop in your mod, click install and start playing. Simple clean design with minimal footprint.

Safe and Secure

We backup your files before every action so you don't have to. Spend less time worrying and more time playing.

All Your Games

Every format is supported. Steam, Origin, or Disk, it doesn't matter. Our tech is engineered to scale, and we'll be adding new games regularly.

Wicked Smart

ModDrop can install almost any mod no matter where you found it or how many files are crammed in the zip file.
THE GAMES WE CURRENTLY SUPPORT This is only the first level; eventually we want to support every moddable PC game
WHAT GAMERS ARE SAYING ABOUT MODDROP Real quotes from gaming critics coming soon. In the mean time,
here's some fun made up comments that we imagined NPC's might say about ModDrop.
I thought I'd never adventurer again, but then I found a mod with titanium knees.
Modding is crazy. Some say I'm crazy, but I'm awesome! Cheese for everyone!
So many new things to slay, so very little time.
Installed a mod manually once, it didn't turn out very well…
Believe it or not, I was born a sad low-poly brunet.
DOWNLOAD THE BETA Did we mention it's free?